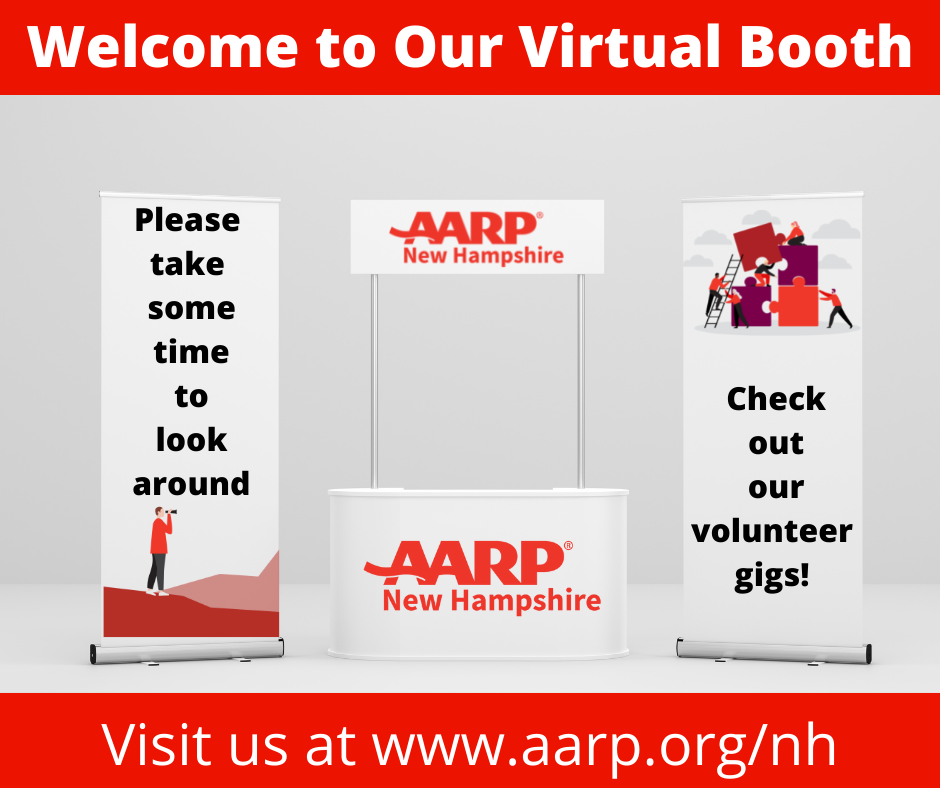 Turning 50 is definitely one of those "milestone" birthdays! It is often accompanied by black balloons, the aging jabs from friends and co-workers, and the quips about reaching half a century. And, since I started working for AARP New Hampshire two years ago, I inevitably get the phone calls, emails or texts from friends who have turned 50 about the invitation to join AARP that has arrived in their mailbox. This news is usually shared along with a heavy groan, maybe a few expletives or a "Why are they sending me this? I'm not old yet."

But why this response? Why is aging viewed as negative and something to dread? Think of everything you know now that you didn't know when you were younger. Think of the skills you've developed in your lifetime. Think of the lessons you've passed on to your children, grandchildren and great children. Think of the impact you have made with friends, family, neighbors, and colleagues. Think of the full and fulfilling life you have built simply by getting older and acquiring knowledge! It is an amazing accomplishment to celebrate. And that's what we do at AARP!

The truth is, we can spend nearly half of our lives over the age of 50. That's a lot of living and a lot of learning along the way! So, it helps to have a wise friend and a fierce defender such as AARP in your corner and in your community so your money, health and happiness live as long as you do.

AARP is thriving is New Hampshire with more than 215,000 members. AARP continues to be a champion for older Americans, fighting for and equipping each individual to live their best life. Our mission is to empower people to choose how they live as they age. And this manifests itself in many ways based on input from our 38 million members across the county.

Here are some of the ways AARP is in your corner:

Our booth is designed to tell you about
The Top 10 Things You May Not Know About AARP (in no particular order!)
What You Need to Know to Vote in 2022-New Hampshire's September 13th primary will determine which candidates appear on November's general election ballot for governor, U.S. House and Senate, and state legislature. How you vote, where you vote and what you are voting on are top priorities for AARP NH. We're holding politicians accountable on issues such as Medicare, Social Security, prescription drugs, long-term care and the economy. Stay up to date on the details and the issues at https://states.aarp.org/new-hampshire/election-voting-guide
We're in your corner to empower you to choose how you live as you age. And this list is only the beginning.

So whether you've just received your AARP membership invite in the mail, got it 20 years ago or won't be getting it for another 20 years, we invite you to use all of the free resources AARP puts at your fingertips for you and your loved ones. With so much life to live ahead of you, the younger you are, the more you need AARP. We are proud to serve as a one-stop resource for the age 50+ population and their loved ones in the Granite State.

To learn more, visit www.aarp.org/nh or follow @AARPNH on Facebook and Twitter.